the Desk
---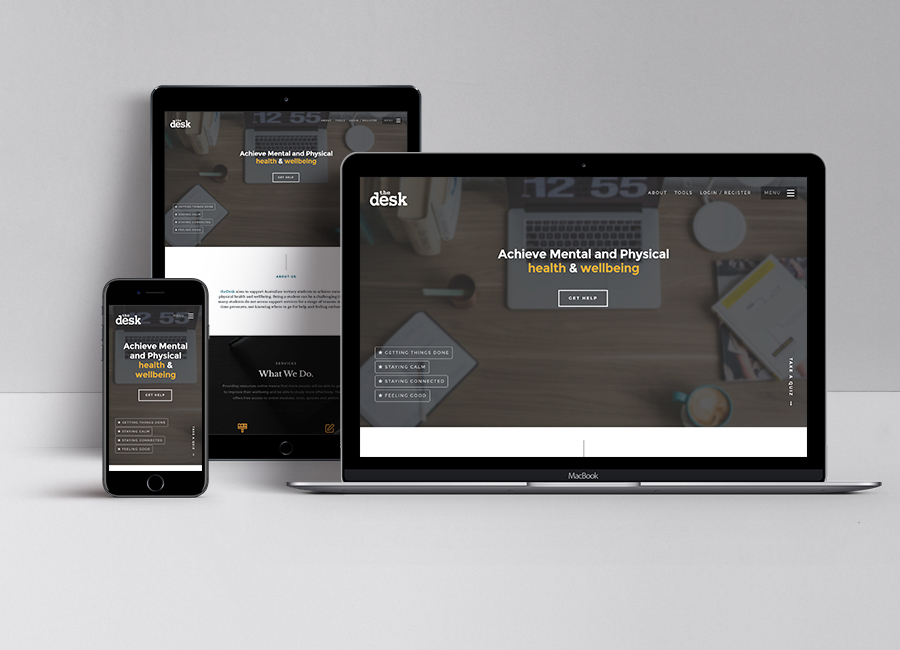 Product
thedesk provides modules, quizzes, tools, advice, information and a place to connect with other university and tafe students. thedesk aims to support Australian tertiary students to achieve mental and physical health and wellbeing.
Problem Statement
Enhance the User Interface and Experience design of the product at par with the current design trends. The target user group are students of 18 - 24 age group. Current Website
Project Proposal
Iterative Enhancements - Approach for an existing product with a customer base
User test - User testing with the target user group at every phase
Figure out the user pain points, feature wise
Wireframe the new experience flow of the product resolving the pain points (Hand-drawn sketches, Balsamiq)
High fidelity Mock-ups, with Branding (Adobe Photoshop, Sketch App)
User test the new look and feel of the product with the target user group
Workable prototype (HTML, SASS)
Second level of user testing with the working prototype
Output
Positive response from the students on the new design.
View Prototype